HAYNES SPECIALTY PRODUCTS has been manufacturing DOFFER GRINDING MACHINES since the early 1990
'S.
We manufacture 3 different models of Doffer Grinders. These will grind doffers for either John Deere or Case IH equipment. Our Combination Doffer Grinder will do both.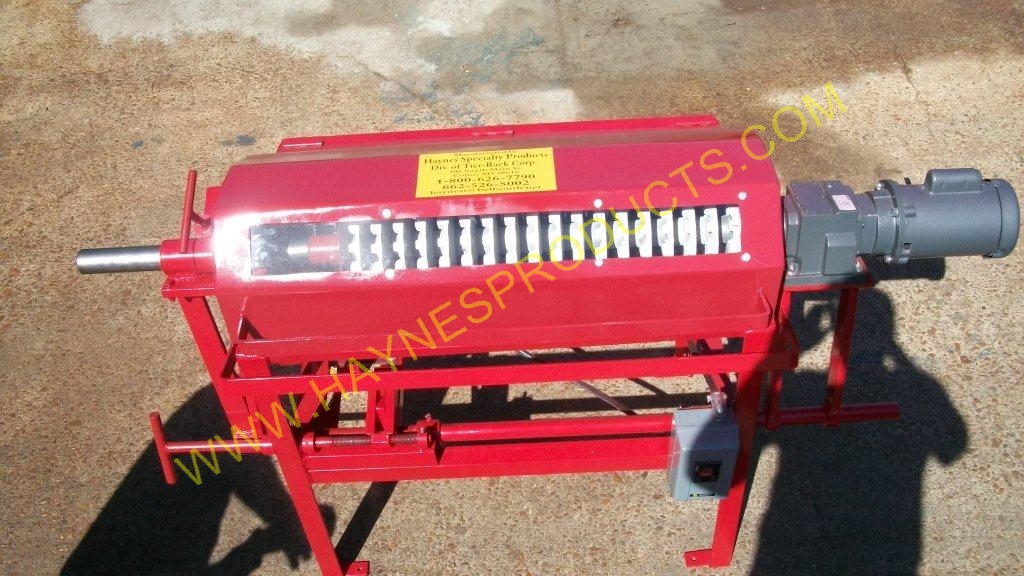 HAYNES DOFFER GRINDERS are manufactured with precision and to a fine specification. This process enables our Cotton Picker Doffer Grinders to evenly grind all cotton doffers to the same measurement. Haynes Doffer Grinders are fabricated so that all of the distances between the pads on the grinder spindle are equal. This helps the Doffers to remove all of the cotton off all spindles.
HAYNES DOFFER GRINDERS will grind 18 OR 20 doffer columns.
1 YEAR WARRANTY ON ALL PARTS
2 YEARS WARRANTY ON FRAME
{mp4-flv alt="" width="410" height="330"}Doffer_Grinder{/mp4-flv}